Capcom's Value Creation

Medium- to Long-Term
Growth Strategy
The Heart of
Value Creation
ESG-Based
Value Creation

Financial Analysis
Business Activity Achievements
Present
Business Overview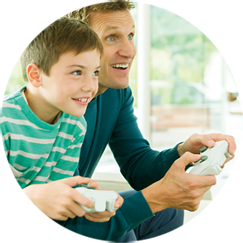 Digital Contents
This business develops and sells packaged games and digital download content for the Consumer sub-segment. It also develops and manages Mobile Contents and PC Online Games. Consumer games produces creative, original content with a focus on action and adventure. Many of these million-seller titles are used for smartphone, tablet device and PC online games distributed worldwide in order to maximize earnings.
Operating Results for This Fiscal Year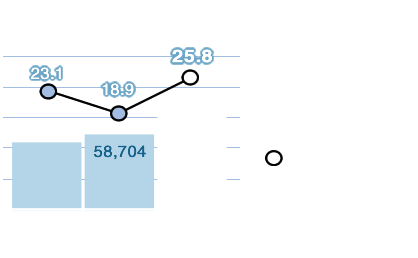 Consumer (Package + Digital Download Contents)
We released Monster Hunter: World, which became our biggest hit ever
Rereleases for the Nintendo Switch performed well
Sales of Marvel vs. Capcom: Infinite, which targeted the North American and European markets, were weak
Mobile Contents
PC Online
The performance of PC Online titles Monster Hunter Frontier Z and Dragon's Dogma Online declined
Monster Hunter: World
Efforts to globalize the Monster Hunter brand, including the first global simultaneous release for the series and aggressive overseas promotions, paid off with it becoming the biggest hit in Capcom history, selling 7.9 million units worldwide.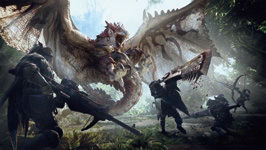 Resident Evil 7 biohazard
We released Resident Evil 7 biohazard Gold Edition, which combined the full game and paid download content into a single package. Despite it being a catalog title released the previous year, it sold 1.6 million units.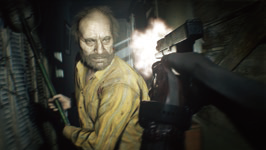 Business Overview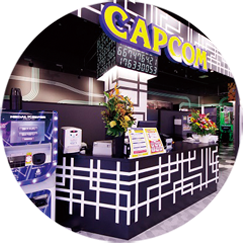 Arcade Operations
We operate amusement facilities, primarily Plaza Capcom arcades, in Japan. These arcades are predominantly in large commercial complexes.
We have diligently followed a scrap-and-build policy to maximize our efficiency in arcade operations, and have been hosting various events designed to attract families and female customers.
Operating Results for This Fiscal Year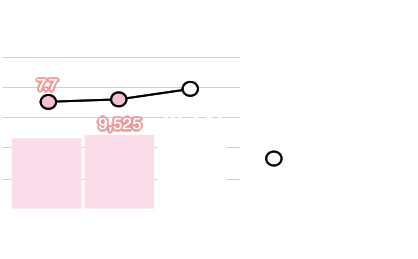 We focused efforts on cultivating new customer segments, including free game experience tours for middle-aged and elderly persons and the establishment of the Capcom Esports Club
Two arcades were opened, and two were closed
Same store sales were up 2% year over year
Game Land Tsudanuma
We opened this new location in August 2018. In addition to the latest game machines, we have also set up a VR corner and Chara Cap merchandise shop to attract more customers.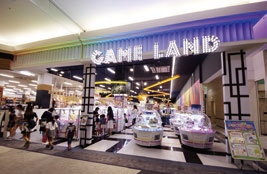 Business Overview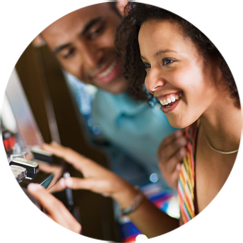 Amusement Equipments
Here, we are engaged in two sub-segments that utilize the contents from our home video games. The Pachinko & Pachislo (PS) sub-segment is involved in the development, manufacture and sales of frames and LCD devices for gaming machines as well as software. The Arcade Games Sales sub-segment develops, produces and sells arcade games for amusement facilities, creating synergy between businesses.
Operating Results for This Fiscal Year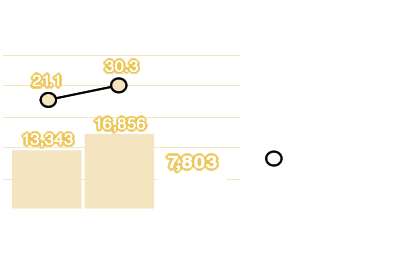 In the PS sub-segment, we sold 18,000 Resident Evil: Revelations pachislo machines
We delayed the release of two models in light of changes in the market environment of the PS sub-segment stemming from changes to certification methods
In the Arcade Games Sales sub-segment, we released the Monster Hunter Medal Hunting G medal game
Resident Evil: Revelations
Pachislo Machine
This is the latest pachislo machine to utilize the Resident Evil brand, which is popular in both the home video game and pachislo machine markets. The popularity of the series and the special cabinet called "The Abyss" appealed to players and led to sales of 18,000 units.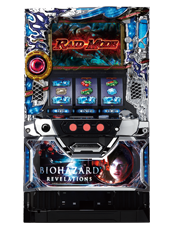 Business Overview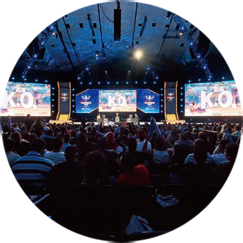 Other Businesses
Based on our Single Content Multiple Usage strategy of leveraging game IP across different media, we pursue a variety of copyright-related business opportunities. In addition to adapting game content into movies, animated television programs, music CDs, character merchandise and other products as part of our licensing business, we are also devoting resources to our esports business.
Operating Results for This Fiscal Year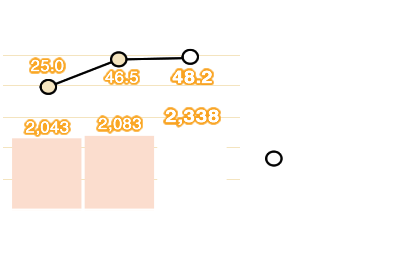 We maximized unit sales of Monster Hunter: World and Resident Evil-related titles with events tied into product launches
We are actively rolling out esports events, including the Capcom Pro Tour and Capcom Cup
CAPCOM CUP 2017
The world championship and conclusion of the Capcom Pro Tour 2017, this annual esports tournament is organized by Capcom and was held in Anaheim, California in December 2017. It was very favorably received, with 2,500 spectators in attendance and more than 2.57 million viewers watching online.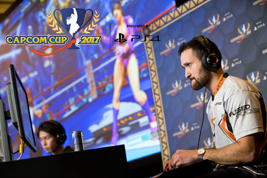 © CAPCOM U.S.A., INC. 2016, 2018 ALL RIGHTS RESERVED.
Photo by: Carlton Beener
Medium- to Long-Term Vision
Future

We will realize annual increases in operating income via a portfolio comprised of growth in the Consumer business, stability in the Amusement-related business and a mix of future options to drive further growth.
For the next several years, we will focus on establishing both a foundation for stable growth and a system for additional growth while also expanding our user base by strengthening overseas expansion of the Consumer business.