Get to Know
Capcom
Management
Strategy
Business Activity
Achievements
ESG-based Value
Creation

Financial Data


The game industry is a "hit business," in which performance is affected by the presence or absence of hit titles.
In such a business, avoiding risks through governance is essential for sustainable growth. We are working to further enhance management visualization as well as strengthen our organizational design to better allow our external directors to carry out oversight.

Transitioned to a company with an audit and supervisory committee in 2016
Promoting management visualization with a focus on numbers
Proactive investor and shareholder relations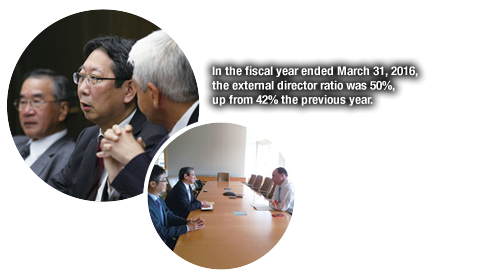 Our Strengths Reinforce ESG
Promoting management transparency and visualization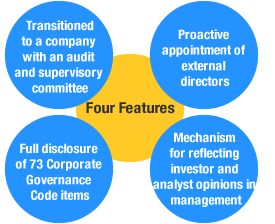 While taking advantage of the quick decision-making and management flexibility inherent in a founder-lead company, in principle we prepare documentation based on quantitative data and promote management visualization enabling multiple checks in order to reduce the risks associated with management decisions.
PDF download
Get to Know Capcom

(PDF: 4.3MB/17 pages)