Get to Know
Capcom
Management
Strategy
Business Activity
Achievements
ESG-based Value
Creation

Financial Data
ESG Digest


Environment, Social, and Governance Results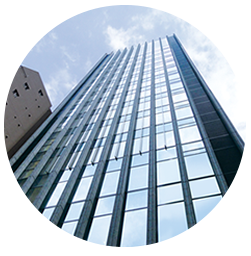 10% Reduction in CO2 Emissions throughout All Buildings
Our new R&D Building #2 (opened in 2016) and the Capcom Technical Center are equipped with LED lighting and displacement air conditioning systems, which reduce CO2 emissions by approximately 10%* overall versus previous levels.
* Assumes energy consumption of 100% without introduction of this equipment.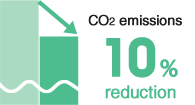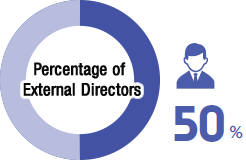 Governance Reform Initiatives
Generally, an owner-run company excels at flexibility and fast decision making, though concerns may exist over the difficulty of passing on management to the next generation. At Capcom, we strive to make management more transparent and visible, and have implemented various governance reforms. We proactively appoint external directors, with 50% of our directors now external directors.
| Month/year | Measure | Purpose |
| --- | --- | --- |
| | | |
| Jul. 1999 | Introduced Corporate Officer System | Clearly separated execution of management and supervision |
| Jun. 2001 | Brought on board first two external directors | Strengthened management monitoring functions |
| Jun. 2001 | Increased number of external auditors by one, appointing three | Strengthened auditing functions |
| Feb. 2002 | Established Remuneration Committee | Secured fairness and propriety of director remuneration decisions |
| Jun. 2002 | Increased number of external directors by one, appointing three | Strengthened management monitoring functions |
| Apr. 2003 | Established Compliance Committee | Prevented violations of laws and ordinances |
| Apr. 2011 | Established Audit Committee | Strengthening risk management through auditing the state of business administration |
| Jun. 2014 | Shortened director terms from two years to one year | Clarified director management responsibilities |
| Jun. 2016 | Transitioned into a company with an audit and supervisory committee, reaching a 50% ratio of external directors | Strengthened supervisory function of Board of Directors meetings |
| Jun. 2016 | Established Nominating Committee | Secured objectivity and propriety of decision process for selecting director candidates |
PDF download
Get to Know Capcom (PDF: 4.3MB/17 pages)