Get to Know
Capcom
Management
Strategy
Business Activity
Achievements
ESG-based Value
Creation

Financial Data
Business Segments Highlights

Digital Contents
This business develops and sells packaged games and digital download content for the Consumer sub-segment. It also develops and manages Mobile Contents and PC Online Games. Consumer games produces creative, original content with a focus on action and adventure. Many of these million-seller titles are used for smartphone, tablet device and PC online games distributed worldwide in order to maximize earnings.
Net Sales/Operating Margins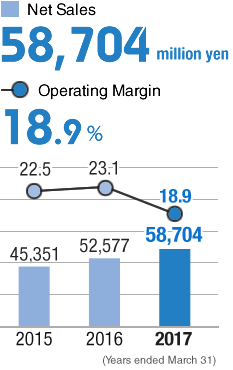 Operating Results for This Fiscal Year
Consumer (Package + Digital Download Contents)
We launched Resident Evil 7 biohazard to 3.5 million unit sales worldwide
Monster Hunter XX (Double Cross) sold 1.7 million units
Rereleases of past Resident Evil titles on current-generation game consoles performed admirably
Mobile Contents
Capcom Mobile was established to unify the Mobile business
We released Otomon Drop Monster Hunter Stories
PC Online
Monster Hunter Frontier Z for PC Online contributed steadily to earnings
Sales of the online game Dragon's Dogma Online were firm
Main Products for This Fiscal Year (Output)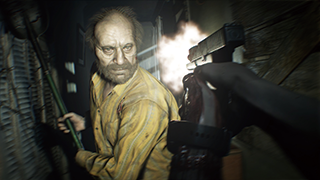 Resident Evil 7 biohazard
Building upon the series' roots of fear, exploration and tense atmosphere, this game garnered worldwide acclaim from both players and the press for overhauling its system and focusing on deeply immersive horror, selling 3.5 million units.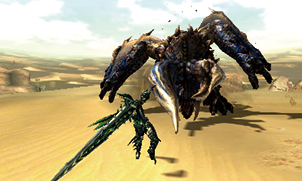 Monster Hunter XX (Double Cross)
An evolution of the previous title this game featured a variety of new elements, including a new main monster and Hunter Arts.
The game achieved 1.7 million units in sales by accurately reading the needs of fans; a Nintendo Switch version of the game was released in August 2017.

PDF download
Business Activity Achievements

(PDF: 2.72MB/12 pages)