August 23, 2022
Press Release
Capcom Co., Ltd.
Monster Hunter Rise: Sunbreak Surpasses 4 Million Units Sold Worldwide!
– Ongoing pricing strategies drive Monster Hunter Rise to over 11 million units sold –
Capcom Co., Ltd. (Capcom) today announced that Monster Hunter Rise: Sunbreak (Sunbreak, below), the massive premium expansion for Monster Hunter Rise (Rise, below) for Nintendo Switch and PC (Steam), has sold 4 million units worldwide.
Sunbreak is a massive premium expansion for Rise. Lauded for its new locales, monsters and never-before-experienced hunting actions, the game generated interest and enthusiasm amongst players via a free title update in August, which helped drive sales to over 4 million units. Capcom looks to further grow sales over the long term with ongoing free title updates in the future.
Moreover, Rise (released in March 2021) also surpassed 11 million units sold worldwide driven by the release of a bundled set with Sunbreak and ongoing pricing strategies.
Capcom remains firmly committed to satisfying the expectations of all stakeholders by leveraging its industry-leading game development capabilities.
[ Product Details ]
| | |
| --- | --- |
| 1. Title | Monster Hunter Rise: Sunbreak |
| 2. Genre | Action RPG |
| 3. Platform | Nintendo Switch, PC (Steam) |
| 4. Release Date | June 30, 2022 |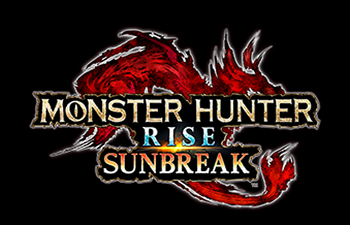 * Nintendo Switch is a trademark of Nintendo Co., Ltd.
About the Monster Hunter series:
The Monster Hunter series consists of hunting action games that pit players against giant monsters in beautiful natural environments. The series established a new genre in which players cooperate to hunt with their friends and has since grown into one of Capcom's most popular series, with worldwide sales exceeding 86 million units shipped as of August 23, 2022.