About Capcom

Why invest?

Sharholder Info

Capcom at a glance

Why invest?
Market Trends
Comprised of physical and digital sales of home video games, as well as PC online and mobile content, the scale of the global video game software market is expected to continue growing. Moreover, with the new 5G communication standard at hand, major structural changes have begun to emerge as massive IT companies have launched new game platforms that take advantage of cloud technology and streaming.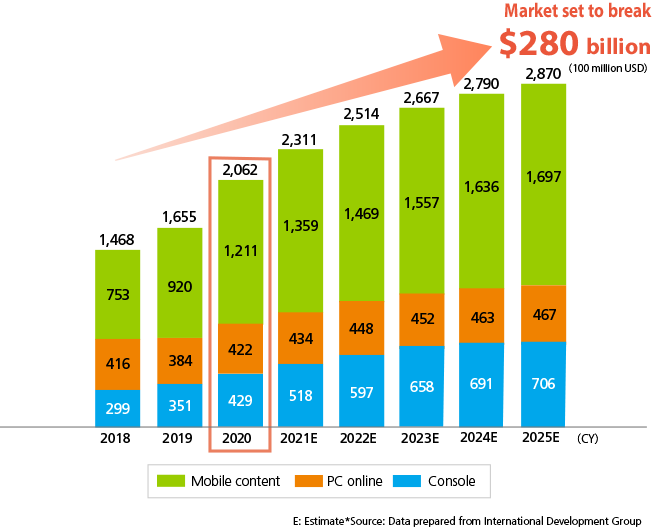 The market grew to $206.2 billion in 2020, up $40.7 billion from the previous year ($165.5 billion in 2019), representing a 24.6% increase as well as growth in excess of typical years, while further exceeding the forecast from one year ago ($181.2 billion) by more than 10%. As part of this, the combined PC Online and Consumer markets grew 15.8% compared to 2019.
Further, the market is expected to reach $287 billion by 2025, 1.4 times 2020's market size; of that figure, the PC Online and Consumer markets are each expected to grow more than 30% to a combined $117.3 billion.
Our Strengths
To continue growing in this ever-evolving game market, we are building corporate value by leveraging our four strengths: Intellectual Properties (IP), Development Capabilities, a Diverse Business Portfolio and our Corporate Governance.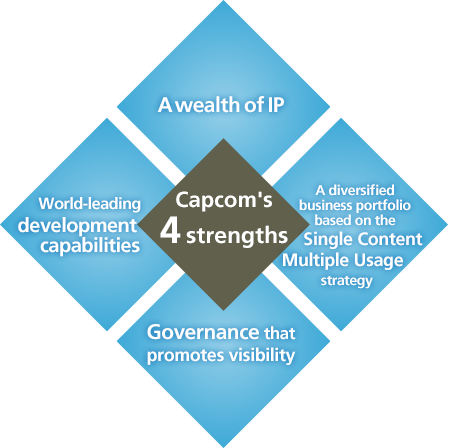 1. Capcom Characters Continue to Be Loved Around the World
We have continued to create a wealth of popular content (intellectual properties) since our founding. Today, our IP are loved the world over, and we are working to maximize profitability by leveraging these game brands into movies, animation, stage productions and other works.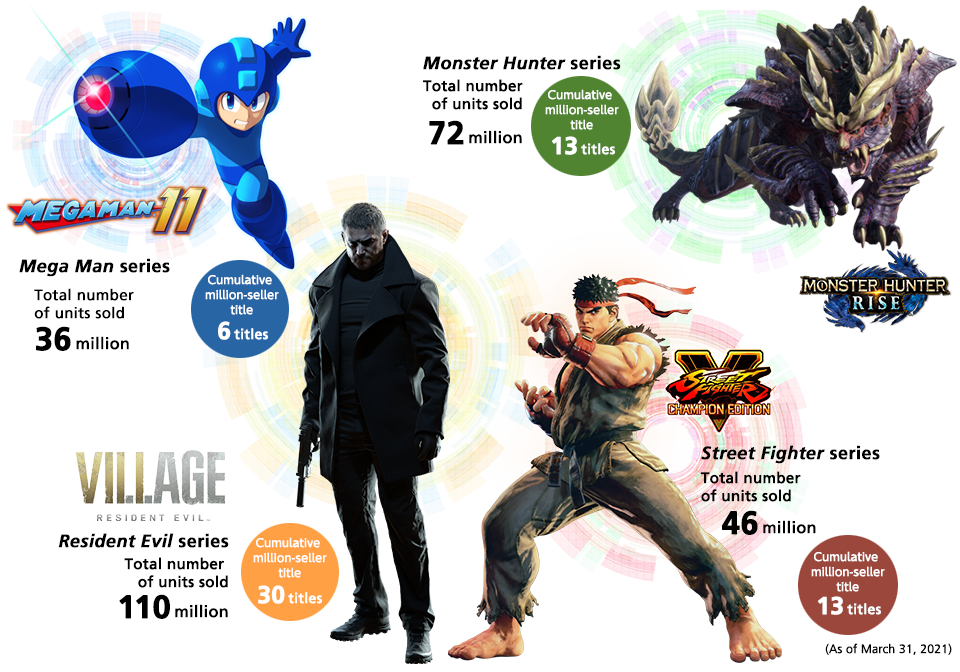 2. World-leading development capabilities
Our roughly 2,000 in-house developers work daily to improve quality in the aim of delivering top-level entertainment.
3. Maximizing IP value through our Single Content Multiple Usage strategy
We aim to diversify our business portfolio to increase earnings while hedging out risk by leveraging our wealth of IP across various media, including in film and stage productions.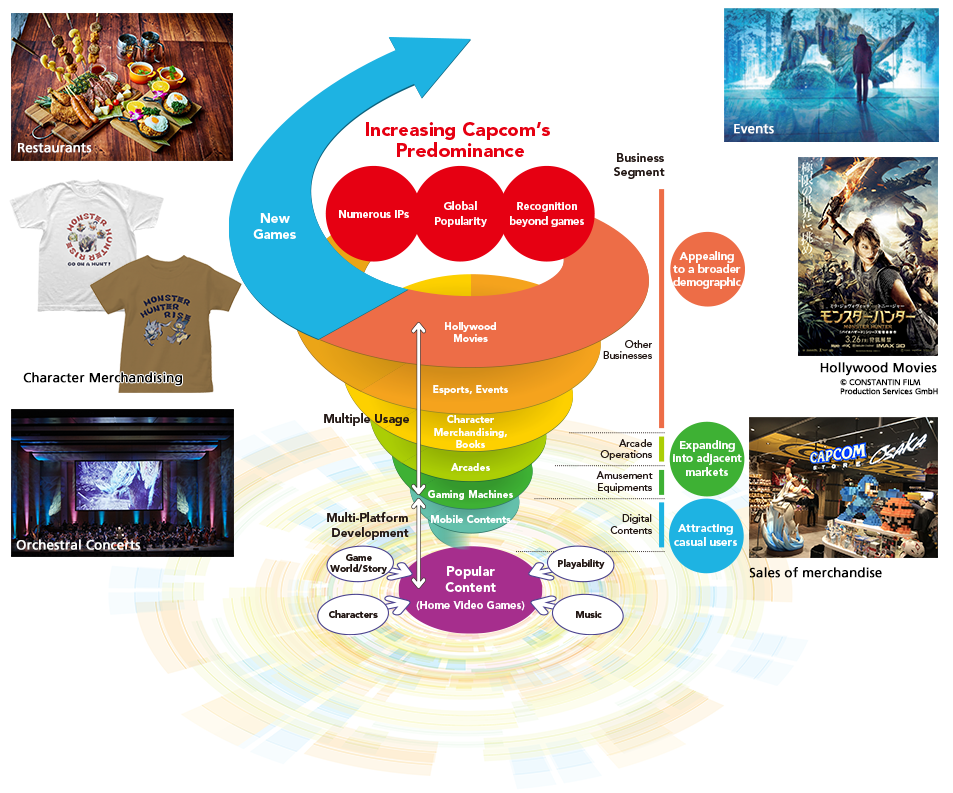 4. Governance Reforms to Promote Management Visualization
The game industry is a hit-driven business, in which performance is affected by a company's ability to produce hit titles. In such a business, avoiding risks through governance is essential for sustainable growth. We are working to further enhance management visualization as well as strengthen our organizational design to better allow our external directors to carry out oversight.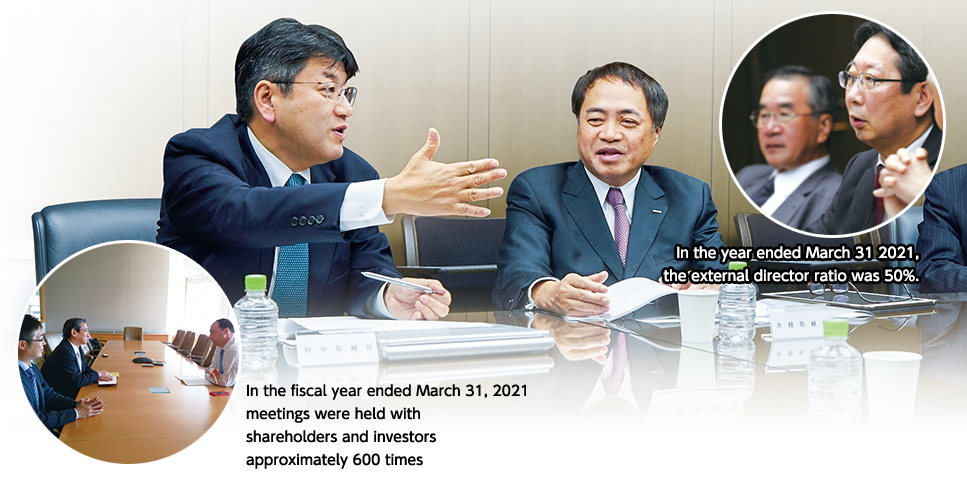 Financial Results
Ratio of digital sales grows from launch of massive expansion and flexible pricing strategies
In our consolidated fiscal results for the year ended March 2020, operating profit increased for the seventh consecutive year, and we achieved our third consecutive year of record-high profit at all levels in company history.
Primary Factors for Sales and Profits Growth
Contributions of major new titles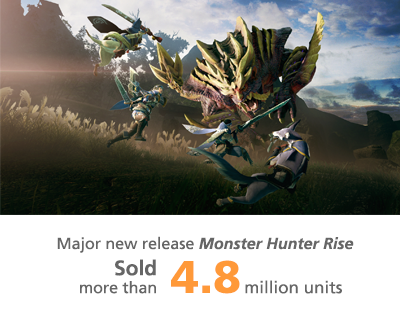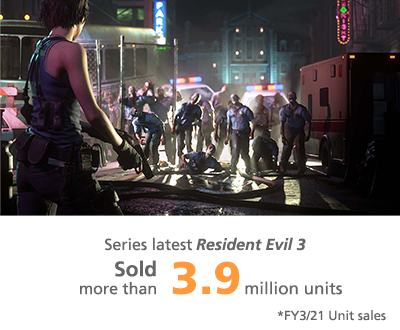 Digital sales grow for catalog titles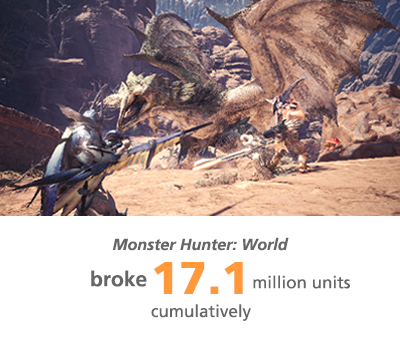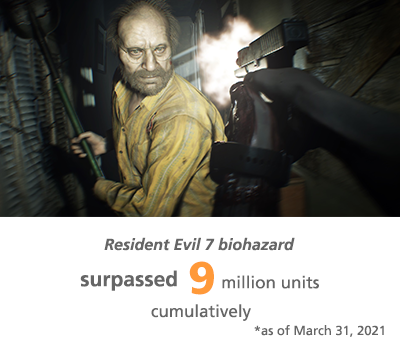 Management Index