Capcom Co., Ltd. Included in MSCI Japan ESG Select Leaders Index
In Feb. 2022, Capcom received a rating of A (on a scale of AAA-CCC) in the MSCI ESG Ratings assessment.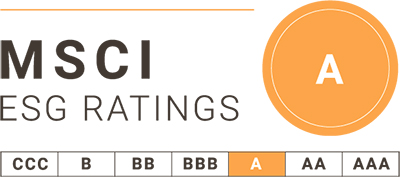 MSCI ESG Research provides MSCI ESG Ratings on global public and a few private companies on a scale of AAA (leader) to CCC (laggard), according to exposure to industry-specific ESG risks and the ability to manage those risks relative to peers.
MSCI ESG Research provides in-depth research, ratings and analysis of the environmental, social and governance-related business practices of thousands of companies worldwide. Our research is designed to provide critical insights that can help institutional investors identify risks and opportunities that traditional investment research may overlook. The MSCI ESG Ratings are also used in the construction of the MSCI ESG Indexes, produced by MSCI, Inc. For more information,