Views & Personalities: Capcom's COO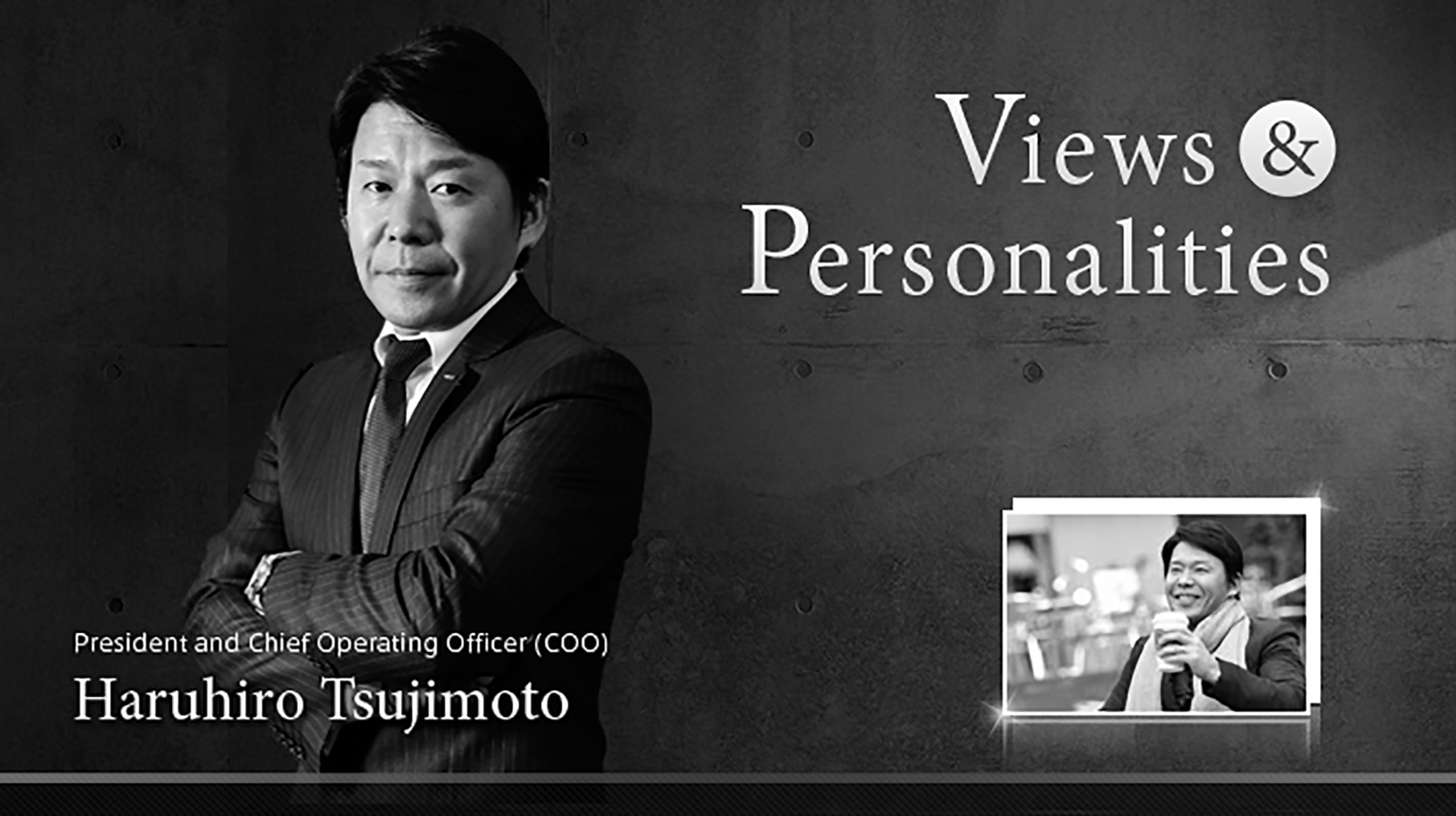 Profile
Haruhiro Tsujimoto was born in Osaka in 1964. He started working at the company on a part-time basis as a college student, thinking that this could be the start of a career at Capcom leading to succeeding his father as president.
Duties included repairing equipment and performing other front-line tasks. He joined Capcom after graduating from university in 1987. He participated in the launch of arcade operation business and played a role in creating the most profitable business model in this industry.
After becoming a Capcom director in 1997, Tsujimoto was involved mainly in strengthening the home video games business. He was promoted to managing director in 1999 and senior managing director in 2001. Starting in 2004, he supervised the reorganization of the home video games business (creating a unified framework for game development, sales and marketing), the expansion of overseas operations and other initiatives as the executive in charge of Capcom's structural reforms. In 2006, he was named director and executive vice president for all business operations. In July 2007 he was named president and chief operating officer (COO), and his father, Capcom founder and former president Kenzo Tsujimoto, became chairman and chief executive officer.
Tsujimoto has earned a reputation as a skillful executive who never gives up when facing adversity, always remaining focused on achieving his final objective. With a framework that separates the roles of overseeing management and business operations, Capcom is capable of conducting business activities with speed and agility.