How to use the Web site
About JavaScript
This website utilizes JavaScript and cookies in order to improve your experience. If cookies are turned off in your web browser, you may experience display or functionality issues. We recommend that you allow cookies when using this website.
Increasing Text Size

You can increase the size of text on this website.
How to Increase Text Size

How to Return to the Default Text Size

Size cannot be adjusted for text created in images.
You can also adjust the size of text via your browser.
How to Print

Click the "Print this page" button to print the screen displayed.
Using this button will cause only the main content of the current page to be printed, which does not include the header, footer or navigation.
You can also print by using the print function of your web browser.
Please note that depending on the web browser the page may not print properly.
Using the Search Function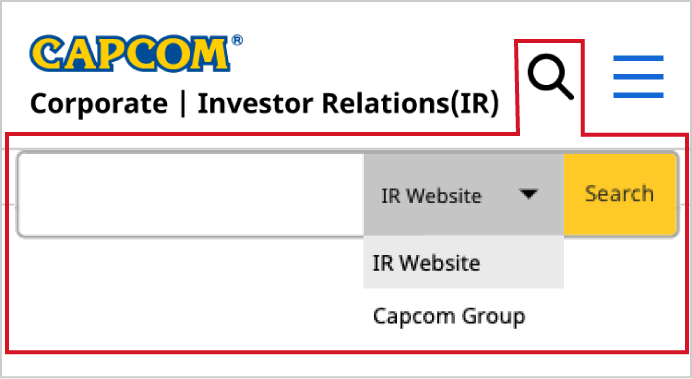 If you are unable to find the information you are searching for, please try the following methods.
Search by using the search engine within the site
Type the keyword you would like to search for into the search window on the top right corner of the page and click the search button.
The pages that contain the keyword you input are displayed in the search results.
You can also limit the scope of your searches by selecting to search either the "IR Website" or "Press Release."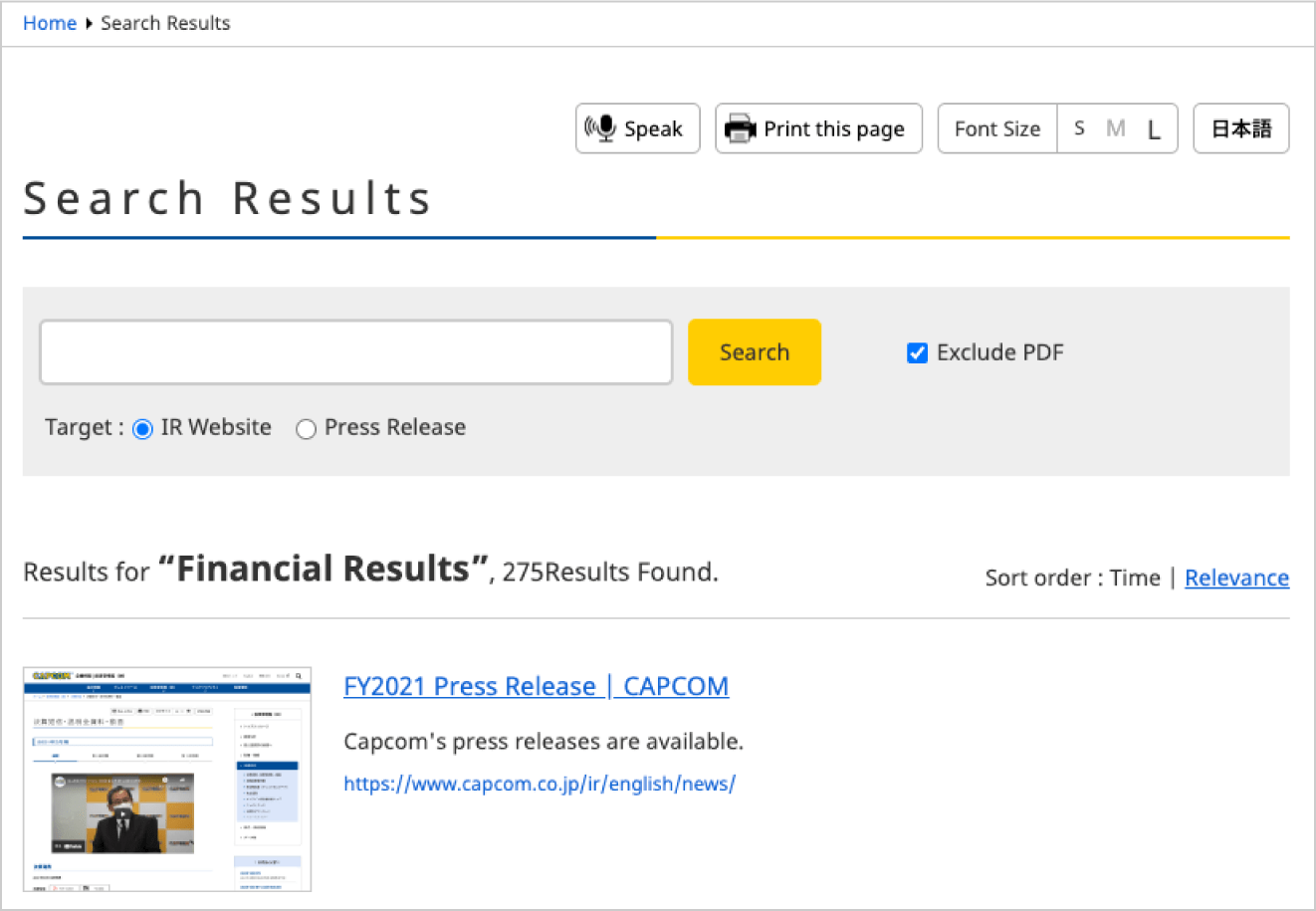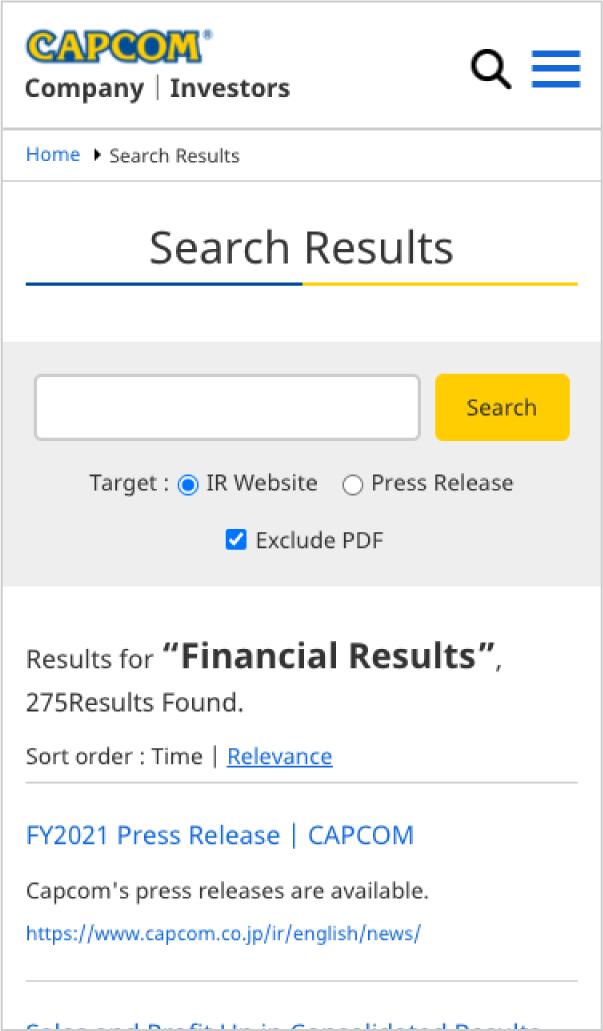 Search from the site map
You can see the whole structure of this website in list format by clicking "Sitemap" in the top right corner of the page.
Browsing Environment
Recommended Environment
We recommend using the following web browsers to view this site.
Windows Users
Macintosh Users
・Google Chrome latest version
・Firefox latest version
・Safari 6 or later
・Google Chrome latest version
・Firefox latest version
Software
The content on this website includes PDF files and videos.
We recommend using the following software to better experience the content on our site.
Other
License Notice
License Notice can be found here.
Link icons




Breadcrumbs (or Breadcrumb trail)
Breadcrumbs or the breadcrumb trail shows your current location in the hierarchical structure of this website. It is a convenient way to confirm your current location, or to directly return to pages higher in the website.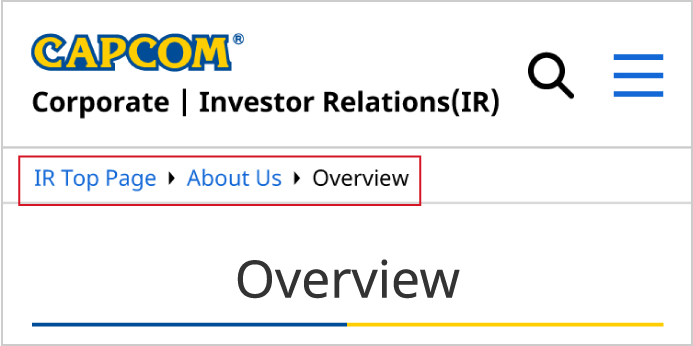 RSS Feeds
What's new and press releases on this website are sent out using RSS feeds.
Please refer to the page below to learn more about RSS feeds.