About Capcom

Why invest?

Sharholder Info

Capcom at a glance

About Capcom
From Osaka to the World
We are creators of entertainment culture. Our aim is to deliver entirely new levels of game entertainment by developing highly creative content designed to excite people and stimulate their senses. Since our establishment in 1983, we have leveraged our world-class development capabilities to create a wealth of exciting brands.
Game content is a complex and highly creative media product consisting of elements such as characters, stories, worlds and music. It is a fascinating medium that can be extended into a variety of media to support building a richer society.

[Corporate Information] Corporate Overview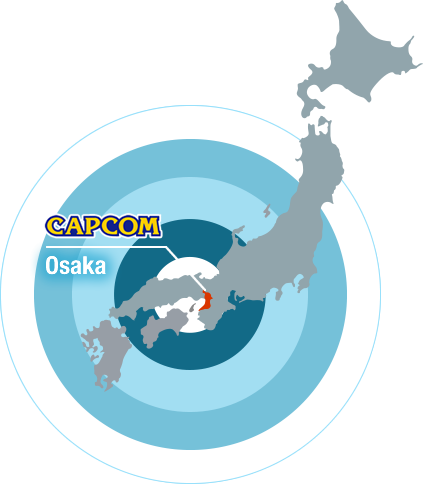 History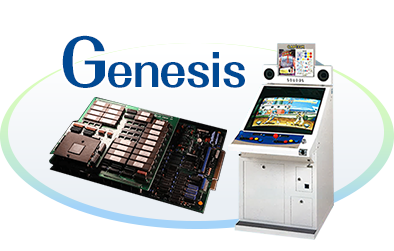 Building a business with the "CP System"
In 1983, Capcom Co., Ltd. was established in Osaka. The Nintendo Entertainment System (or, "NES") was released that same year, but due to the large size of high-end arcade games, it was difficult to release much of our content for the system. As such, we focused on creating and selling arcade games, using our proprietary, high-spec circuit board known as the "CP System."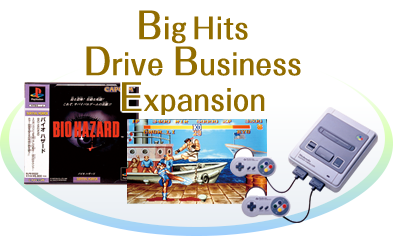 Numerous hit titles
In the 1990s, the arrival of Super NES prompted Capcom to enter home video game development in earnest. We created numerous hit titles drawing on our arcade game development expertise.
We began implementing our Single Content Multiple Usage strategy fully in 1994 with the release of both a Hollywood movie and an animated movie based on the Street Fighter series.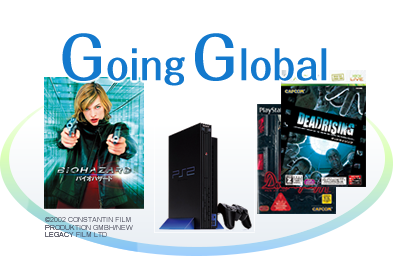 The Capcom brand takes off globally
In the year 2000, Capcom listed its shares on the First Section of the Tokyo Stock Exchange. During the following decade, we released one hit title after another, each building up our global fanbase. The Hollywood film adaptation of Resident Evil earned 102 million USD at the global box office, and was just the first part of a hit, six-movie series that continues to spread the Capcom brand around the world even today.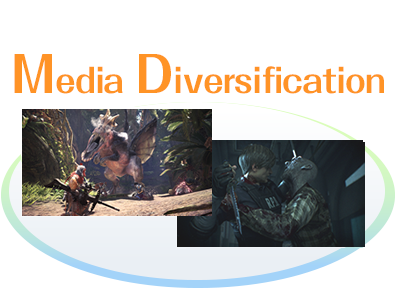 The multi-platform approach
The market for video games has grown beyond just a few developed nations and now reaches across the globe thanks to both full internet connectivity becoming standard on home game consoles and to the wider adoption of the PC as a gaming device. Both our operating profit margin and the overseas ratio of our unit sales have been on the rise as a result of our early focus on digital sales. In particular, we have focused on digital rereleases of past titles on current-generation game platforms and ongoing sales of titles from our back catalog.
Our Business Segments
The Capcom Groups' main business activities are as follows. We operate these businesses based on the Single Content Multiple Usage approach, which is one of our central business strategies. With this approach, we use our popular content for more than home video games. Our goal is to maximize earnings by using the same content for merchandise, movies and many other business activities.