March 8th, 2006

Capcom Co., Ltd.
The latest in Capcom's hit Onimusha series, "Onimusha: Dawn of Dreams" has been honored with the Golden Reel Award for Best Sound Editing!
The 53rd Annual M.P.S.E. Golden Reel Awards held on March 4th in Hollywood, California honored Capcom Co., Ltd.'s PlayStationR2 game "Onimusha: Dawn of Dreams" with the award for Best Sound Editing in the Made for Computer Entertainment category.
The Golden Reel Awards have recognized works that have had an impact on the sound industry within categories such as movies, television and games for the past 53 years. This award for the sound editing in Onimusha: Dawn of Dreams is Capcom's first Golden Reel.
Onimusha: Dawn of Dreams is the latest in the hit samurai action Onimusha game series that has sold over 7 million copies worldwide. The latest game works to preserve the atmosphere that made the original series great while further increasing the thrills and making over-the-top special moves easier to execute, giving the series a truly refreshing and exhilarating new beginning.
As always, Capcom will keep striving to produce great new game titles and expand its appeal to a broader audience across the globe.
[Product Information]
1. Title
Onimusha: Dawn of Dreams
2. Genre
Samurai Survival Action
3. Platforms
PlayStation®2
4. Release Date
Japan: January 26th, 2006
North America: March 14th, 2006 (scheduled)
Europe: March 17th, 2006 (scheduled)

"PlayStation" is a registered trademark of Sony Computer Entertainment Co., Ltd.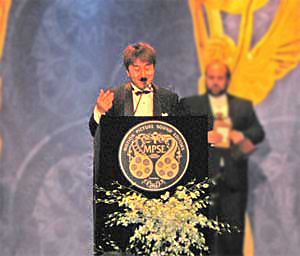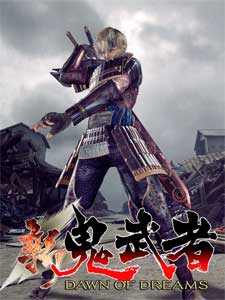 Back to FY2005 Press Release Page